On day 11 we experienced the border crossing of Turkey. It was sooo fine to see the whole ambience changing meter by meter.
We could overtake the queuing cars immediately, then  we could hear the clicking stamps on our passports. First task was to check the Turkish cuisine. It was a lovely impression in terms of taste, but not the quantity.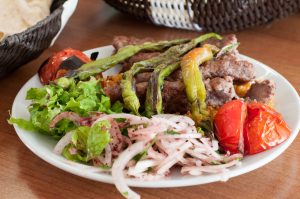 We used the public WIFI to reach Couchsurfing. Unfortunately none of our couchrequests were accepted. We were quite sad of it, but I had a very good idea. There was a Turkish guy, who wanted to stay at my place on Couchsurfing in Budapest, but finally he didn't. Cağlar found another host before I accepted his request. So I decided to call him and ask him for a couch. We talked a lot, initially I heard that he can host us with pleasure. But in the end of the conversation I was confused: his voice sounded like he changed his mind. The connection was very very bad. Later on, I received a text message from him: the time and the place where we will meet in Istanbul. WhhhOOAAAA, cool we've got a host in the centre of a 15 million populated megalopolis! It gave us an enormous impulse, which assisted us in the afternoon cycling – it was quite necessary, as it rained all the way long. We had to cycle a lot, closed the day with 153km.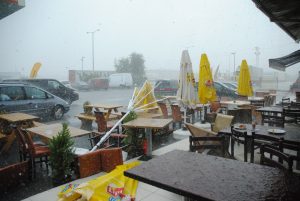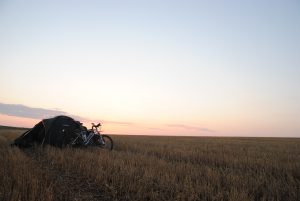 The last day heading Istanbul became also very long: we estimated the length about 150km. In the morning we had a funride on the perfect quality 2×2 lane principal road. We cycled also at noon, as we had to reach Istanbul urgently due to the evening meeting with our host. While we were cycling, we saw a car and a man getting out of it, close to us. As we reached him, this guy started to smile at us, and sounded:
Come to my house and let's have a lunch!
This invitation was quite shocking, so we inquired, if he is serious or not. Of course he wasn't making fun of us, so we accepted the invitation. So we followed his car and got in the centre of Çorlu. Soon we arrived at his house, where the park lot was guarded and everything was so nice. We entered the fancy staircase, and soon his flat. Oh Jesus, it was soo fancy. Our friend, Gokhan asked us to have a shower, so we suspected we could smell like goats.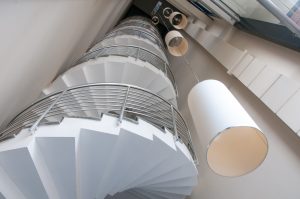 After having shower, we ended up in the kitchen. I asked, what's gonna be the mail. He told us he almost never cooks, let's go to the restaurant. Soon we found ourselves on the red carpet of a 5-star restaurant with smiling waiters escorting us. The family was already eating when we entered. So we took seat at a separate table with Gokhan.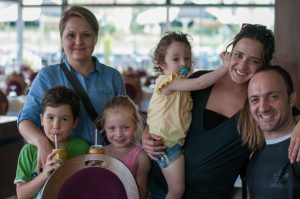 He invited us for a Çorba soup, a kebab and a baklava. We also drank very delicious Turkish tea. After this nice meal we turned back for the bikes as we had many kilometres back. We said goodbye to this unselfish millionaire guy, Gokhan. It was so nice, that he was this sharing despite of being a real millionaire.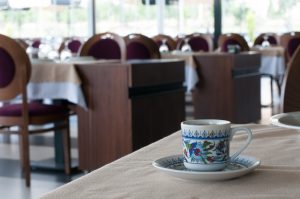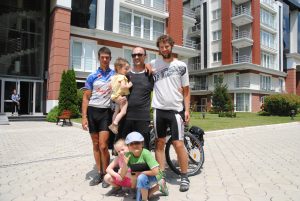 This urgent ride we had to Istanbul didn't scare us of having a bath in the Marmara Sea. If we cycled to the sea, no way that we aren't going swimming.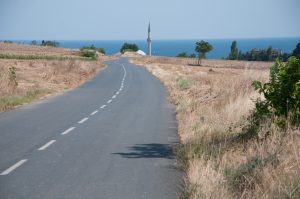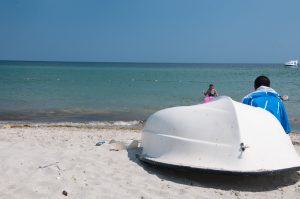 We pushed the bikes in the sandy beach, then entered the sea immediately. We didn't stay too long, but we could tick this item on the bucket list. Then we had a big run.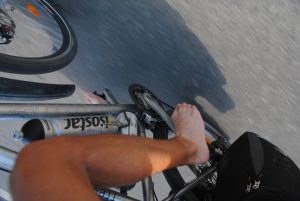 Everything started to spin up around us. The sidewind was so strong from the left, that I also drifted down to the roadside. On one of the hills we glimpsed the enormous city that we had to cross in the evening. We hit the pedals like mad people to get to the centre on time. The dareilleurs were ticking and we could feel the beat of the city. But it seemed impossible to get there at the appointed time, so we texted to our host. We texted several times and finally we agreed: when we arrived, I'll text on the spot. Arriving at the centre the beat of the huge megalopolis caught us on the 4×3 lane road. It was such an extasy cycling there in the concrete jungle. We hit the roof at the Golden Horn, where we were gliding as fast as 50km/h, heading the bridge and seeing the sunset from the left with the lighted mosques all around us.
From here we had only half hour of spinning, but it was the most difficult. In the darkness it was deathly to ride, but we were careful. Our meeting point was the entrance of Sapphire tower. Originally we made an appointment for 8 pm, but arrived there at 10:30. 181km was the total distance that day, we underestimated a bit. As we got off the bikes, we realized that we survived it. Our host came for us and showed the way to his flat.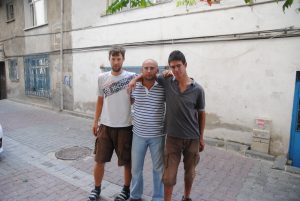 Çağlar leaded us to a small alley, then we carried our bikes to his flat, and we could start relaxing after that. We felt like leaning in the sofa immediately, but it was worth having a shower and washing down the salt of the Marmara Sea and our sweat. Then we spoke a lot with our host, when he told us every essential things about staying in Istanbul: the most interesting sights, the transportation, everything. He was so experienced host, he knew what we needed exactly. Actually we had an entire sightseeing programme in our hand.